Skip to Content
In Loving Memory of
Dr. Charles P. Ransford
May 8, 1945 – November 8, 2001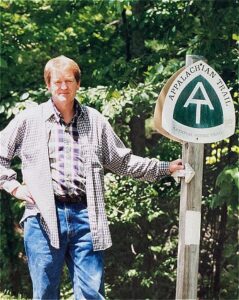 Twenty years ago this month, I said "Goodbye" to my dad. After a year-long battle with brain cancer, my father passed away. He was 56 years old. He was smart, curious, athletic, and loved being a Professor of Psychology at Hillsdale College. He was known for his dry sense of humor, kind heart, patience, and faith. It was during my father's final months that I first became aware of Hospice Care, and what it really was.
When my dad's brain tumor was first discovered, he was rushed to Borgess Hospital in Kalamazoo, MI, for emergency surgery. The tumor in his brain had enlarged and hemorrhaged which was causing swelling and pressure on his brain. Arriving at the hospital when he was first brought in, I was in shock.  I was engulfed in a numbed state of disbelief. I could not wrap my head around the fact that my dad's life was in jeopardy. The surgeon successfully removed about 80% of the tumor and essentially gave my dad another year with us. After surgery, however, my dad was never the same. He had difficulty speaking as the tumor was located on the speech center of his brain. He had an almost child-like personality and became increasingly distant. The following months were grueling and painful to remember even now, twenty years later.
As if surviving brain surgery was not monumental enough, he was quickly started on chemotherapy which required multiple trips to Borgess Hospital-90 miles away-and he suffered all the debilitating side effects that go along with chemotherapy. He lost his hair and he was nauseated and weak. We cheered him on, told him to keep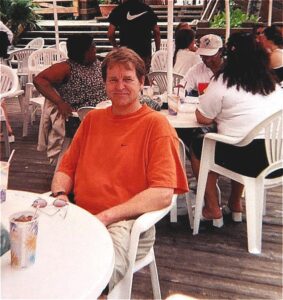 fighting, and prayed for a miracle. He had good days, but most were bad. We heard good news, and then we would hear bad news. It was a relentless rollercoaster of hope and despair.
After enduring the rigors of chemotherapy and overcoming complications and set-backs, my dad began radiation therapy. Already weak and compromised by surgery, chemo, and the cancer itself, my dad was becoming unrecognizable. Radiation was a trial that again required multiple trips to Borgess Hospital. We were blessed to have volunteers willing to drive him to his treatments, as my mother was still working full-time. I will never forget seeing my dad, once full of life and energy, struggling merely to walk to the car. He had lost a lot of weight, his eyes were sunken in, and his skin looked jaundiced. He was short of breath and required oxygen as he shuffled to the car wearing medical compression socks with his clothes hanging from his gaunt body. In my mind, the realization was beginning to dawn that my dad was not going to get better.
Shortly after my father concluded his radiation treatments, my mother was told that my dad's tumor had spr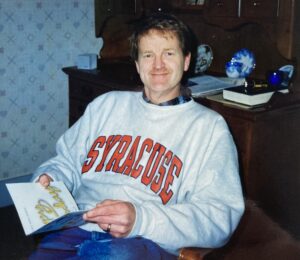 ead to other areas of his brain and that there was nothing more the doctors could do for him. My mom called me and delivered the grim news that my dad probably only had about six months to live and that she was calling Hospice. I had no idea what Hospice Care was. All I knew was that the fight was over. The ever-present need for my dad to keep fighting and the waning hope for a miracle evaporated. Through the fog of deep sorrow and grief, a new urgency took hold of me. I desperately needed my dad to have rest and peace.
Once my mom called Hospice of Hillsdale County, my dad no longer had to endure the frenzied pace of getting around for some kind-hearted volunteer to drive him to Kalamazoo for hours of treatment or the nauseating ride back home. The numerous appointments for check-ups, tests, blood work, and therapy were done. Life slowed down. My dad's hospice nurse came to our house. She educated us on how best to care for him as he declined. She gave my dad medicine that controlled his pain and eased his anxiety. He was calm.
The hospice social worker came to our house and helped prepare us for what to expect and let us know when certain decisions needed to be made. Without the craziness of figuring out how to transport my dad to all of his appointments and without my dad having to be gone many days of the week, we were able simply to spend time together. When my dad's aides came on Tuesdays and Thursdays to bathe him, it was a highlight for my mom. She said the aides were a ray of sunshine and she would look forward to their visits. She would draw off of their energy as she was becoming exhausted with the extensive care my father required.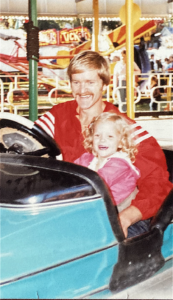 Despite the soul-wrenching pain and grief of that time, I have some very fond memories of those months my dad had Hospice. I will always treasure the memories of being able to take my dad for an afternoon walk in his wheelchair. Those fleeting moments that we were able to bond and talk about whatever came to mind.
My dad had Hospice volunteers who would sit with him if my mom needed to go to the store, take a nap, or just a break from caring for him. His Hospice volunteers were absolutely precious!
My dad loved fair food. He especially loved elephant ears from the Red Barn. When the fair was in town, his Hospice volunteers went to the Red Barn and brought my dad an elephant ear. Watching my dad grinning from ear to ear as he savored that elephant ear is just one of the treasured memories I can thank Hospice for giving us.
My dad's Hospice nurse was very kind but totally honest with us about what was happening as my dad began a rapid decline. My sister was able to fly home so we could all be together when my dad passed. The evening of my father's passing, my sister, my brother, my mom, and I surrounded his hospital bed in our home. We held his hands. We talked to him and told him how much we loved him. We told him it was okay to go. We told him we would be all right and not to worry about fighting it anymore. My dad peacefully left this world in the comfort of his home and with his family by his side.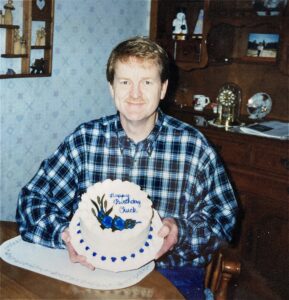 Hospice Care allowed us to experience my dad's death in the most beautiful, moving way. Hospice of Hillsdale County blessed my dad with a break from the monotonous and tiring trips to the hospital and doctor's appointments. They helped make my dad comfortable so he was not in pain. My dad's Hospice Team gave my family the gift of treasured memories, the gift of preparing us on what to expect, and, ultimately, the gift of peace of mind.
Now, twenty years later, I am honored to be a part of the organization that cared for and provided my dad and my family with outstanding, compassionate, end-of-life care. Hospice of Hillsdale County is committed to providing anyone with a life-limiting condition with the same compassionate, quality, end-of-life care and support that was provided for my family.
If you are fortunate enough to have the option of Hospice Care for you or a loved one,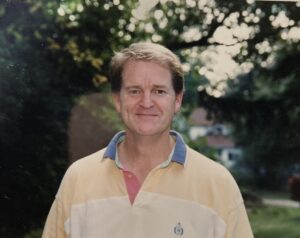 it is absolutely worth looking into Hospice Care. Waiting until you or your loved one is in crisis does not allow everyone involved to reap all of the benefits Hospice Care provides. It is time to look beyond fear, and become aware of the comfort and support that is available through Hospice.
By: Amy Ransford Bayer, Volunteer/Marketing Coordinator for Hospice of Hillsdale County
Providing Dignity and Peace
Through Compassionate End of Life Care