Skip to Content
Hospice of Hillsdale County Hosts the Annual
Christmas Memorial Luncheon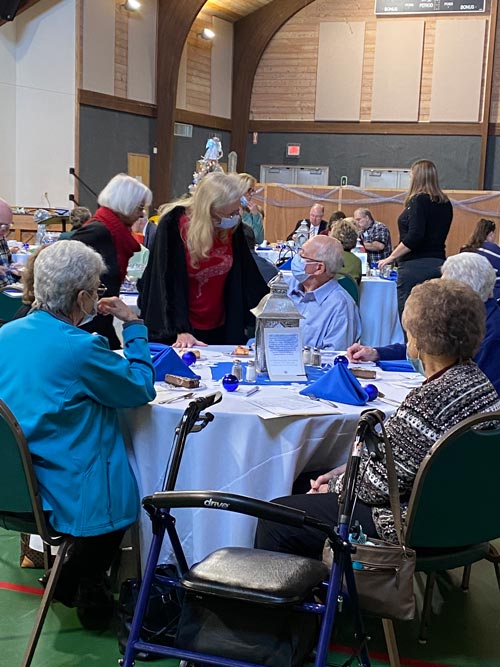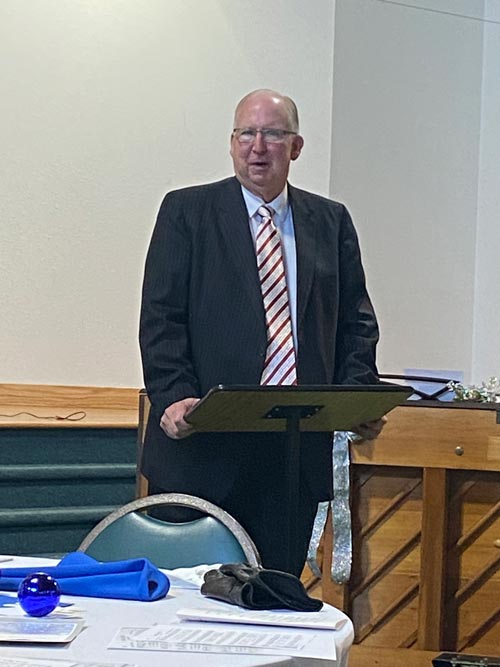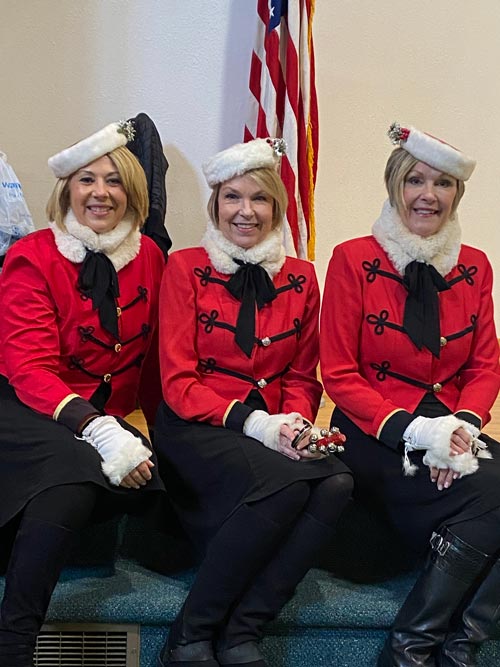 *Pictured above from left to right: Attendees visit together before lunch is served. Dr. Samuel Wickard, Spiritual Advisor for Hospice of Hillsdale County delivers a message of hope and healing. The Unforgettables, a cappella group, entertained guests with their incredible singing.
We recognize that the holiday season can be especially difficult for people after losing a loved one. Hospice of Hillsdale County hosts an annual Christmas Memorial Luncheon for anyone in the community who has experienced such a loss. It is a special event tailored to remember and honor the lives of those we've lost and to provide an opportunity for hope and healing.
You Are Not Alone
After the loss of a loved one, it is common to feel isolated and alone. Gathering together with others who have also experienced a loss can help ease those feelings. Everyone grieves differently. Be patient with yourself and give yourself grace as you go through this journey.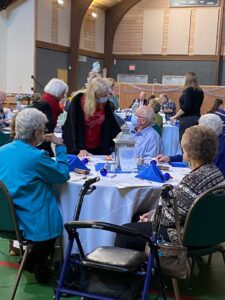 Honor Your Loved One
Our Christmas Memorial Luncheon provided guests an opportunity to light a candle and say the name of the loved one(s) they were honoring. It was a beautiful expression of love, remembrance, and unity. Guests were also invited to decorate and write the name of their lost loved one on a Christmas ornament as a way to remember.
The Healing Power of Music
Music has a way of touching our hearts and spirits in a way that no other communication does. Guests at the Memorial Luncheon were treated to beautiful singing, piano melodies, and soothing songs played on the flute.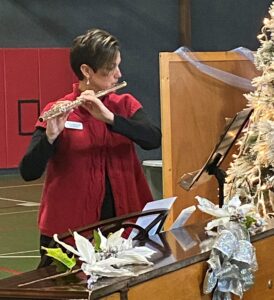 We're Here If You Need More Help
Hospice of Hillsdale County offers bereavement services to our patients' families and members of the community who are processing their grief. One-on-one grief counseling can be scheduled with our bereavement counselor by calling our office at 517-437-5252, or you are welcome to attend our grief support group that meets every Thursday at 5:00 p.m. Please call the office for more details and to let us know if you are planning to come. These services are offered at no charge.
Providing Dignity and Peace
Through Compassionate End of Life Care