Skip to Content
Adding Life to Our Patients' Days Through Compassionate Care
Hospice of Hillsdale County offers superior, caring services to persons of all ages with limited life expectancy. Hospice care is a covered Medicare/Medicaid benefit, as well as many private insurance companies. We accept patients regardless of insurance coverage or ability to pay, and we never bill our patients or their families.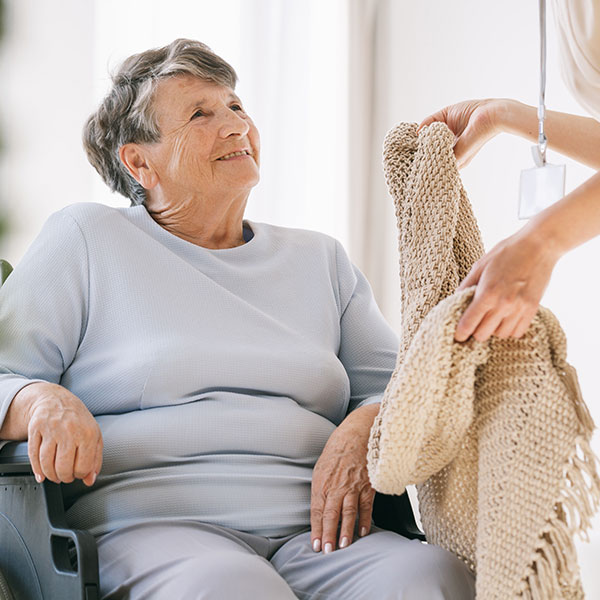 What Is Hospice?
Hospice is defined as medical, emotional, domestic, and spiritual services designed to provide dignity, safety, and support to the dying and their families. For many patients, this means ending their days in the comfort of their own home, pain-free, surrounded by their loved ones. Regardless of location or situation, Hospice of Hillsdale County is there when our patients need us most, wherever they call home.
Our Full Range of Hospice Services
At Hospice of Hillsdale County, we offer comfort for the dying and hope for the living with a full range of services. These include:
Physician Services
Nursing Service Based On An Individual Plan Of Care
Hospice Aide And Homemaker Service
Medical Social Services
Physical, Occupational, And Speech Therapy As Needed
Short Term Inpatient Care For Pain Control or Crisis
Volunteer Services
Pastoral Care
Music Therapy
Grief Support, including Bereavement Counseling
And more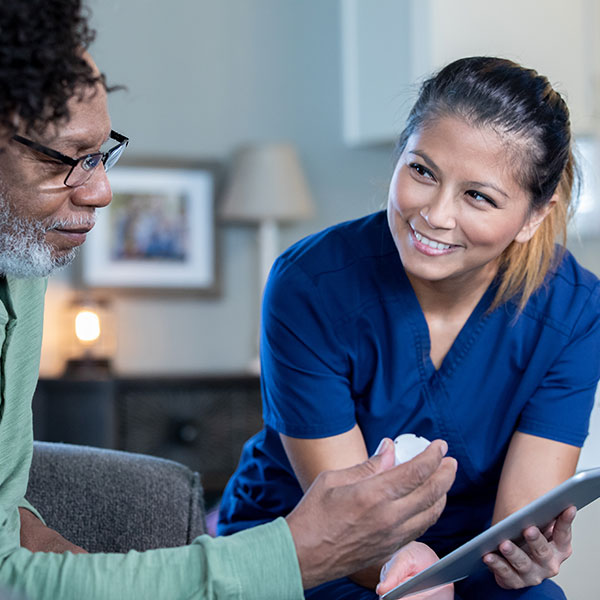 When Is It Time for Hospice Care?
Families contact us every day asking about the right time to utilize hospice care for their terminally ill loved ones. While every case is different, there are telltale signs you and your family can look for to know when hospice might be right for you. When someone is diagnosed with an advanced life-threatening illness and given six months or less to live, hospice care may be right for them. If your loved one is no longer receiving curative treatment for their disease or symptom management is now their goal, hospice care is the right option.
Our Best Practices for Hospice Care
Physicians & Primary Caregivers
When opting for hospice care for your loved one, they do not need to change physicians, and they are not required to have a primary caregiver (though it is encouraged). We follow the medication recommendations of primary care physicians but also have a medical doctor on staff to make recommendations. A physician must write an order for hospice care and certify that the patient has a limited life expectancy. A physician order is always obtained when a change in treatment is necessary. Hospice will never discontinue service to a terminal patient who outlives their prognosis if the attending physician and the hospice team feel the patient meets hospice criteria.
Insurance Coverage
Hospice of Hillsdale County accepts patients regardless of insurance coverage. Our organization handles all the insurance paperwork, and we never bill your family. We are also an approved Blue Cross and Blue Shield, and Great Lakes Health Plan participant. Being certified allows us to bill insurance companies for the care and supplies we provide to our patients. We bill Medicare, Medicaid, and all other private insurance companies.
Social Work & Facilities
Our social workers and nurses work with patients who need additional care that family or friends can't provide. Occasionally, this may mean assisting you in hiring additional help, placement outside the home, or transfer to another hospice in a locale where family members live.
Contact Us for All Your Hospice Care Needs
When your loved one is ready for hospice care, we'll be ready. Hospice of Hillsdale County are the local professionals you can turn to for service, support, and a helping hand during your difficult time. Contact us today to learn more.
Providing Dignity and Peace
Through Compassionate End of Life Care